A Wonderful Array of Lights, Bulbs, Panels & More Are Served Here.
Welcome to GLITUP LED LIGHT SOLUTIONS
Our company, GLITUP LED LIGHT SOLUTIONS, proudly introduces itself as among the leading manufacturers in India of LED lighting products, Home Appliances, and Electronic and Consumer Electrical products.
Inspired by Make in India- Indian National Objective- GLITUP plans to attain it by offering reasonable lighting solutions as well as lighting up all households in India.
Being an OEM manufacturer, we have an in-house production unit that is entirely reinforced by the R&D to develop and design inventive LED luminaries.
We have quality certificates from ISO 9001:2008, and MSME Ministry. Our company is devoted to providing products at global quality norms to the customers.
GLITUP is a fast evolving and leading brand that is making its way to becoming a pioneer in the future.
We are providing new INBUILT LED LIGHT from past 5 years as our much-valued product.
Please send us your query anytime!

Our Clients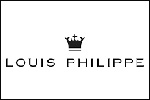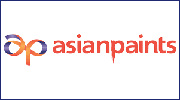 Get in touch with us